The Smartspec billing portal has moved to a hosted payment page powered by Chargify, our long-time billing platform partner.
Things will mostly be business as normal for all of our regular Smartspec users, however, this Billing Portal link here in your Settings tab

Now goes to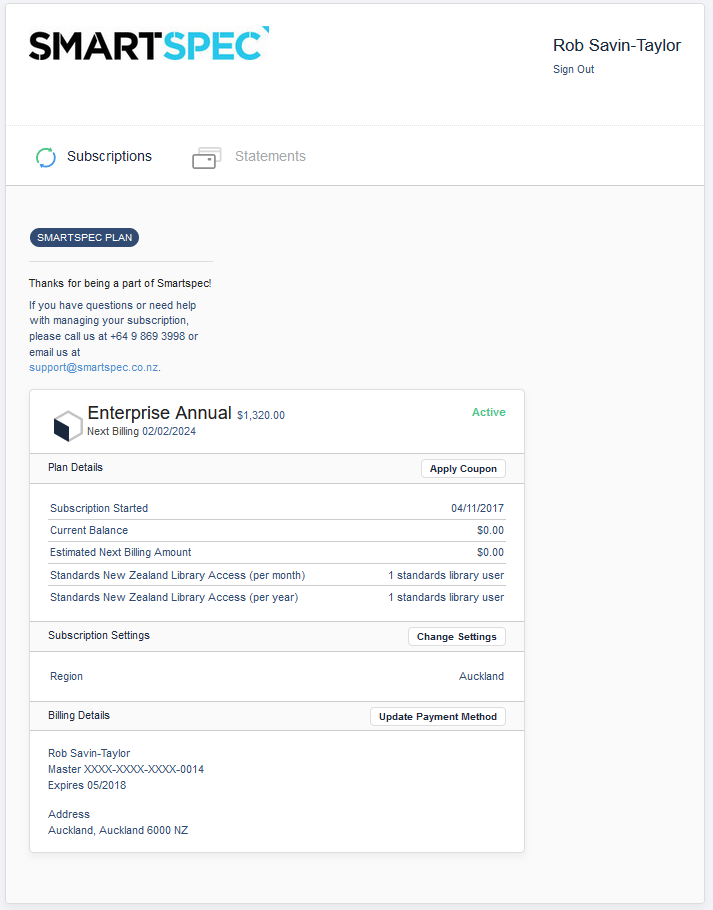 Here, you can manage your plan type, adjust your card details, and view all of your past invoices.
To improve security, we've also added a 'double opt-in page' when first making changes to your Smartspec account. This means you will be asked to confirm your email address the first time you make changes to your Smartspec plan or your credit card details.
As always, if you have any questions or concerns, please contact us on support@smartspec.co.nz or +64 9 869 3998