You can easily view and download your Smartspec statements from within your dashboard, and again from your Billing Portal.
From your Settings:
Under Settings Options, select Statements
Click View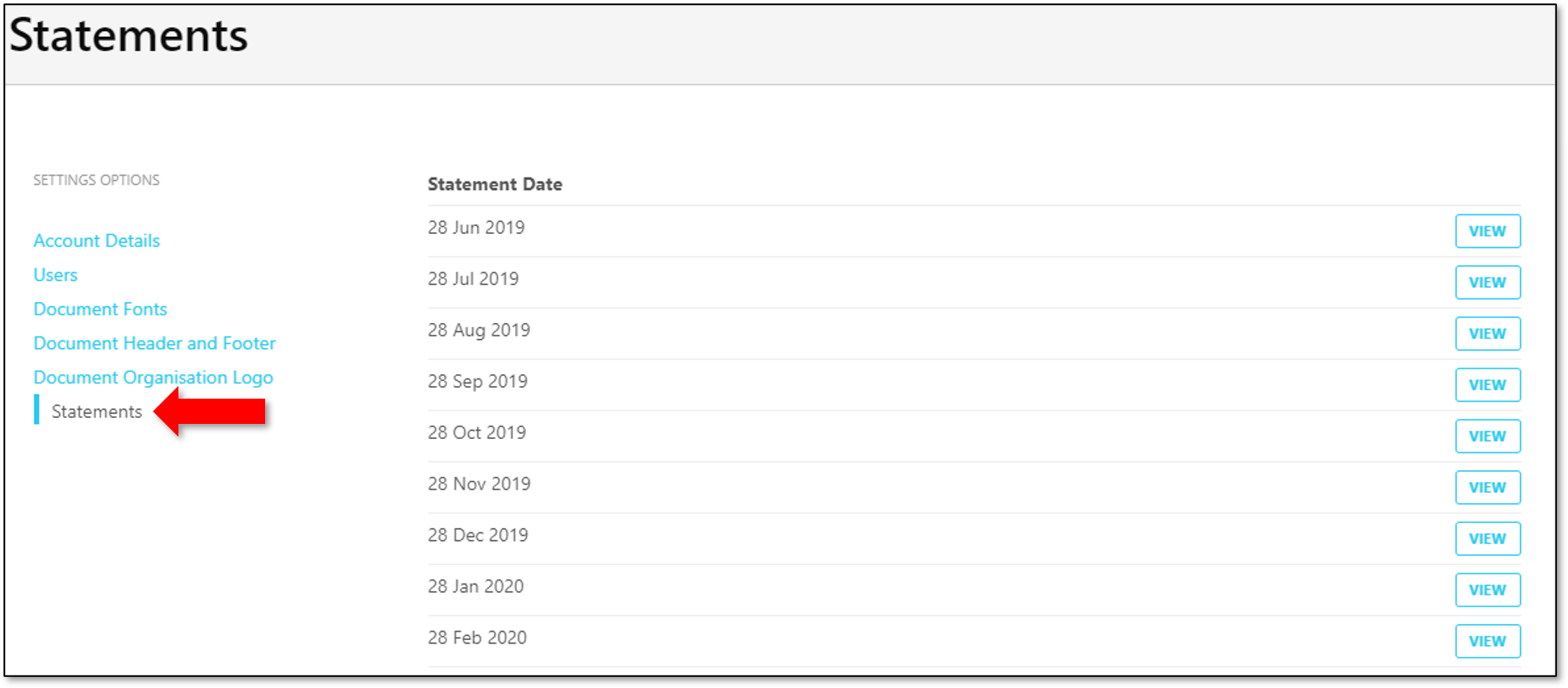 You can download the statement from your browser by clicking the download icon after clicking the VIEW button, or right click then select Save as.
From your Billing Portal:
Click on the second tab, to the right of Subscriptions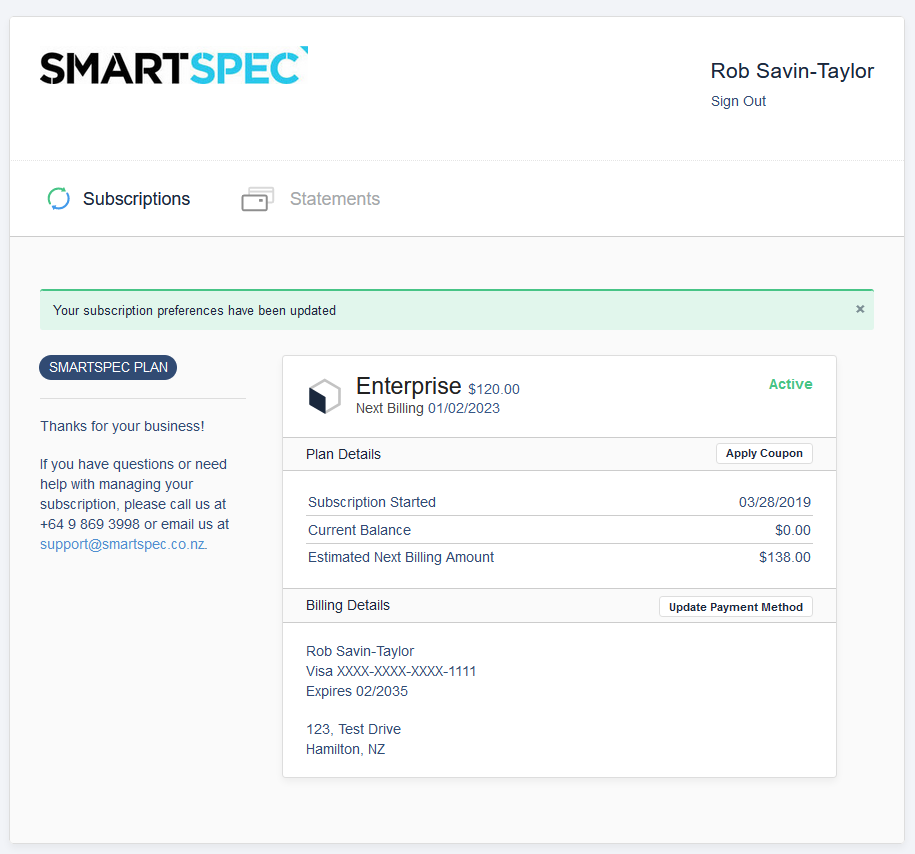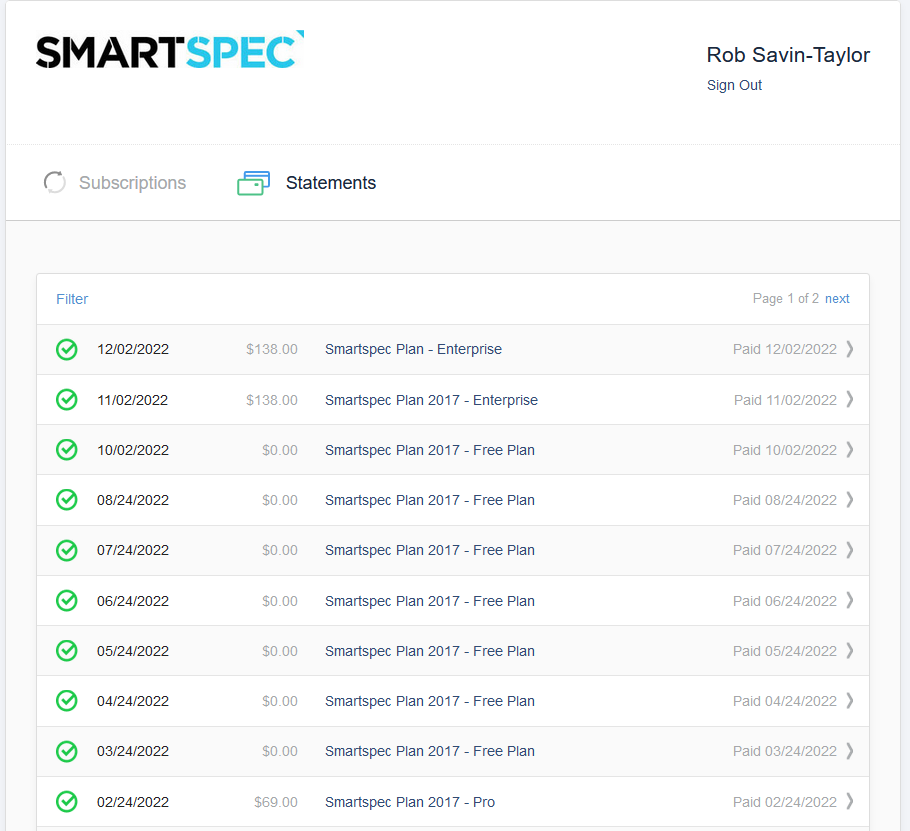 You can click on the far-right option, where it says "Paid 12/02/2022 >"
This will open the Statement details.