A recent update to the Smartspec platform means we can now notify you when one of your project's product specifications has been updated by us.
An update may be a new clause, a rewrite of an existing clause, a removal of a particular product, or an update to one of the appendix attachments such as a BRANZ document.
You will see a red warning box at the top of the project dashboard

and the individual specification will be identified by a red exclamation mark.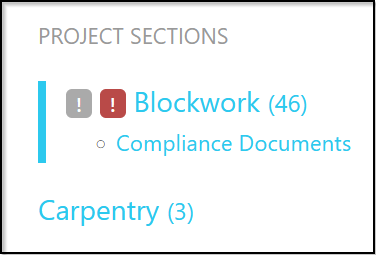 You will also be able to update your project with the latest version of that specification. More details on how to do so can be found here.
Still having trouble? Get in touch with us.