An unsupported specification is a product specification that has been deactivated by the Smartspec platform.
To ensure you are able to retain an accurate record of the content of your projects, Smartspec does not remove old or unsupported product specifications from past projects.
However, this means that if you were to create a new project by duplicating an older project, it is possible that some of the product specifications in that project have been removed from the platform. This may be because the product is no longer manufactured, or the manufacturer is no longer a part of Smartspec.
Smartspec will alert you to any old or unsupported specifications via a red exclamation mark and via a warning box at the top of your project dashboard, as per the images below.
This article explains how you can easily swap unsupported specifications.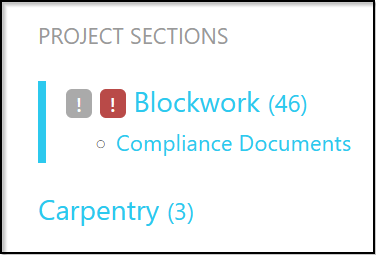 Still having trouble? Get in touch with us.