If your credit card has expired, or if you need to update your credit card details for any reason, just follow these simple steps:
Login to Smartspec (as yourself in the SOLO plan or as administrator in the PRO or ENTERPRISE plans).

Click on Settings > Account Details > Billing & Payment >

Billing Portal.

The new Billing Portal allows you to:
Update your card details.
Apply a promotional/discount coupon.
View your past statements.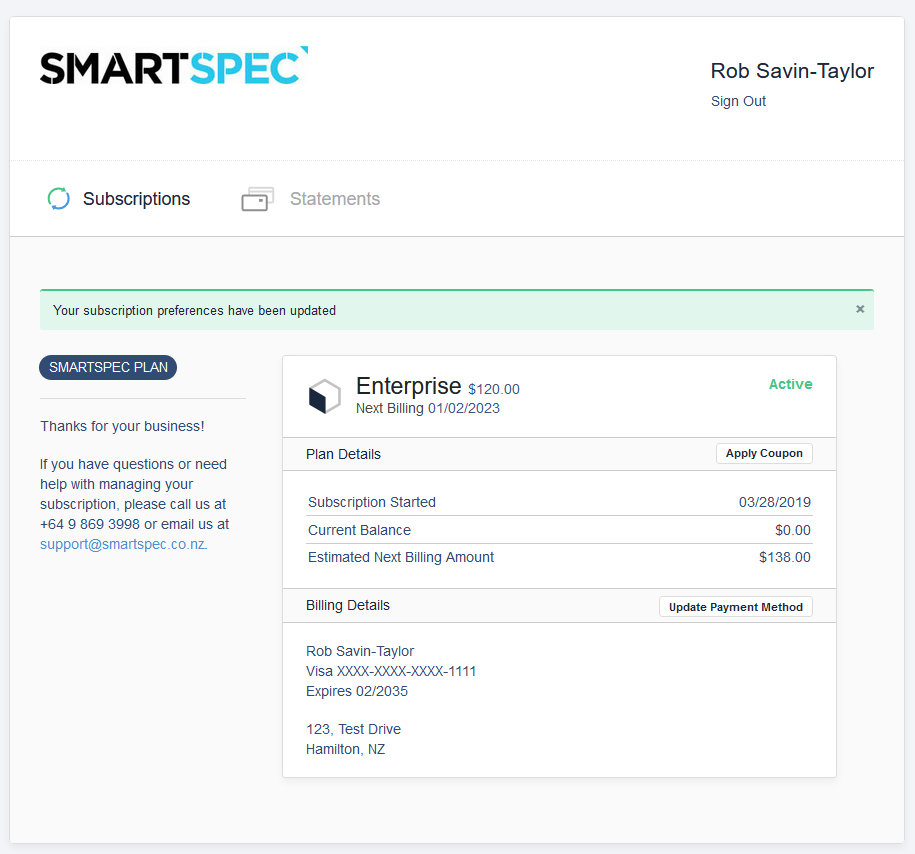 To update your payment details click on Update Payment Method.
Next, complete the form and click Save.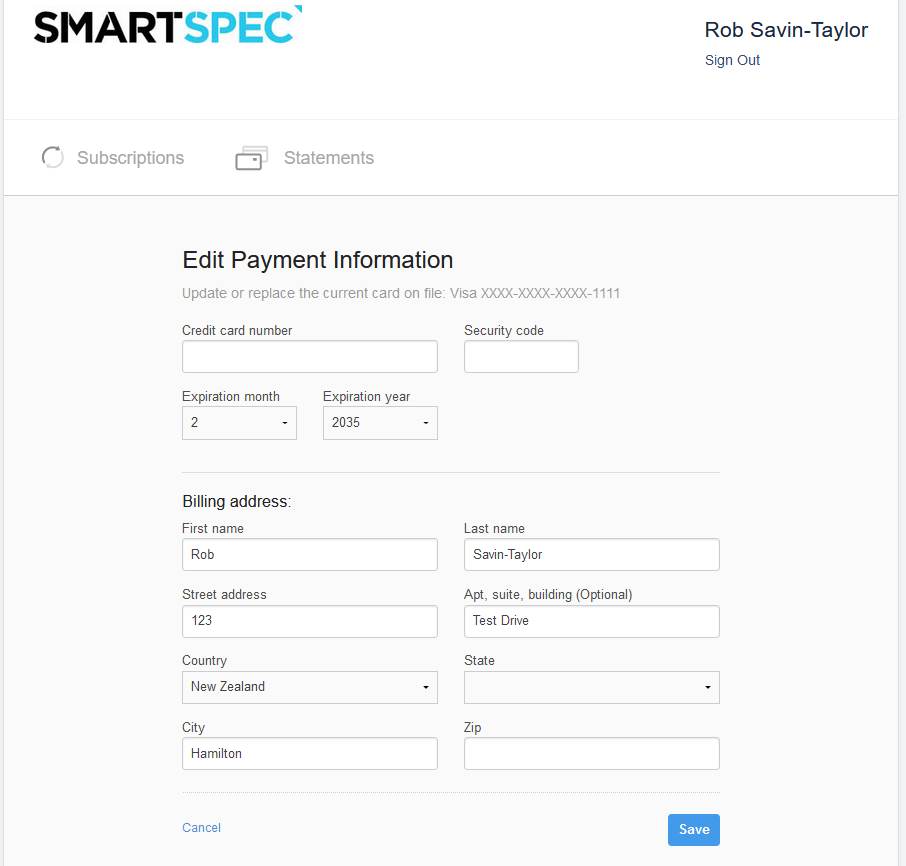 We accept Visa, MasterCard, and AMEX credit and debit cards.
Please note that Smartspec does not retain your credit card details on our servers and we use the same security as online banks between your computer and our servers.